Our Charter
Our packs charter is Forest Ridge Elementary School located on Forest Ridge Boulevard. Our weekly meetings are held on Tuesday evenings from 6:30 till
7:30 pm in the school cafeteria.
Committee Meetings
This is where ideas are born. Each den leader and at least one representative from each den should attend these meetings on a regular basis. This meeting is comprised of a committee which is gathered to overview all aspects of the pack from budget to activities and upcoming events. If the den is not represented at this meeting then no votes are recorded for that den.

There are many occasions the Pack Leader's are approached by well meaning parents that have wonderful ideas that would be beneficial to the pack. But the Pack Leader alone can not implement these ideas to bring them to life. The first step is for you to outline your ideas. You must then attend a committee meeting to present your idea and outline for its approval.

Notify Merri Millard (Committee Chair) or the Cub Master (Pack Leader) to have your time added to the agenda.

Our next Committee meeting is Monday, March 12th, 2007. Meeting place and time to be announced.


Round Table Meetings

District Roundtable - The Second Thursday of each month at St. Margaret's Episcopal Church in Inverness, FL. Time 7:30 pm.


The next District Round Table is Thursday, March 8th. 2007




Pack And Den Information:
What is expected of you as a member of this pack? Click Here To find out.
Photo Release:

We would like to add photos of outings and events to this web site and our pack history scrapbook. Also, there may be times when we would like to send pictures of the Pack to newspapers in order to honor the boys for any major achievements. In order to accomplish this endeavor we need permission from every guardian to use any photos taken at such events. Below is a link to a Photo release form which can be printed and returned to us. Please fill this out and return it even if you do not want your photo used. It has a yes and no box and I need one to be on file for every scout. Thank you for your patience.

Photo Release Form
Dues:
Your sonís cub scout experience is important to us. Attending the meeting is necessary for each boy to complete their goals. The dues are $2 a meeting. This money helps each leader create all of the projects and helps the achievements come alive. If you need assistance? Call Lisa Stoner
Dates To Remember:
Have A Wonderful Summer!!!!!
BSA Training and Events:
BSA offers numerous online training courses. You can find them at this link Training page
Youth protection
Cub scout fast start
Boy scout fast start
Venturing fast start
Safety afloat and safe swim defense
Honor Guard Training.



You may want to set aside an hour of undisturbed time for each course.



Looking for the

Gulf Ridge Council <------- click here.
Service Projects for the Community
If you have a suggestion for a service project please attend a committee meeting or contact Lisa Stoner.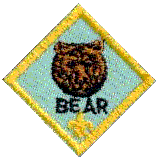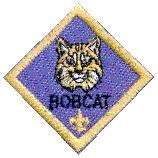 [ HOME] [ TIGERS ] [ WOLVES] [ BEARS] [ WEBELOS] [ PACK] [ MEMBER GUIDELINES]
[ PACK CALANDER] [ LEADER AND COMMITTEE MEMBER'S]
[ COMMITTEE MEETING MINUTES] [ VOLUNTEERS NEEDED] [ UNIFORM SPECIFICS ]
[ GAME ZONE] [ LEADER RESOURCES] [ HELPFUL LINKS]
[ E-MAIL] [ VIEW GUEST BOOK] [ SIGN GUEST BOOK]